Hi lovely people!
I hope you all stay well and safe. In a blink of an eye, we are in November already. Xmas is just around the corner. 2020 has turned out to be a bit different than we expected this year would be. We've been spending more time at home (with loads of tea) and our lifestyle and workstyle have shifted also. It's been a challenging year but at the same time, it gives us the opportunity to learn more about ourselves, cherish people and things that truly matter to us, and rethink our environment. This Xmas, give extra love and care to your loved ones and yourselves because you deserve it. And, relax, we've got your Xmas gifts covered. We are going to tell you why our tumblers are the best Christmas gift option. And, don't forget to check out our special Xmas selections for this year!
Why our tumblers are the best gift option?
1. Its Hand – Crafted, Beautiful and Unique Design
The stunning and artistic design of the tumbler is simply eye-catching. By utilising ancient artisanship techniques, it is a beautiful creation combining unique aesthetics and internationally patented techniques for daily-use ceramics. No two tumblers are the same. This tumbler is just as unique as you are!
2. Its Sustainable and High – Quality Material
Every single tumbler is crafted with premium raw materials which is under multiple levels of quality inspection. Crafted with the highest quality, our sustainable products make you enjoy your daily routine with a whole new perspective. NO PLASTIC AND NO METAL- YOU ONLY DRINK FROM CERAMIC!
3. Its Special Glazed Tourmaline – Taste the Difference!
You must be wondering: "Ceramic and tourmaline? How does it work?" Our tumblers are made of ceramic-coated with white tourmaline, a semi-precious rare gemstone. This is the only mineral that carries a permanent electrical charge. Continuously releasing far infrared rays and negative (charged) ions, tourmaline breaks down large water molecular groups into subsets. That reduction provides for a more purified taste and improved absorption of water into the human body. Besides, liquids in tourmaline become softer and more favourable as they acquire an alkaline character that promotes a healthier lifestyle. It's suitable for all types of drinks including tea, coffee, milk, and even beer!
4. Its Double Wall Insulation
The double-wall insulation design helps keep your drink warm/cold for up to 90 minutes.  Have your warm tea on hand whenever you go!
5. Its Leak-Proof Lid
The twist-off lid is BPA free. The outer cap is made of ABS and the inner cap is in TritanTM with a silicon cover that prevents liquid from leaking. So, you will feel safe to put your tumbler in your bag without worrying it might leak out!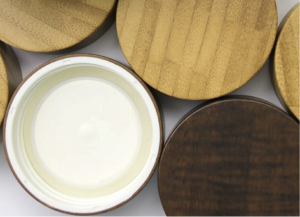 2020 Xmas Gift Guide
 Happy Reindeer Selection
Festive Red Selection
Gifts For Him
Gifts For Her